Road trip
Posted on 30/05/2019
---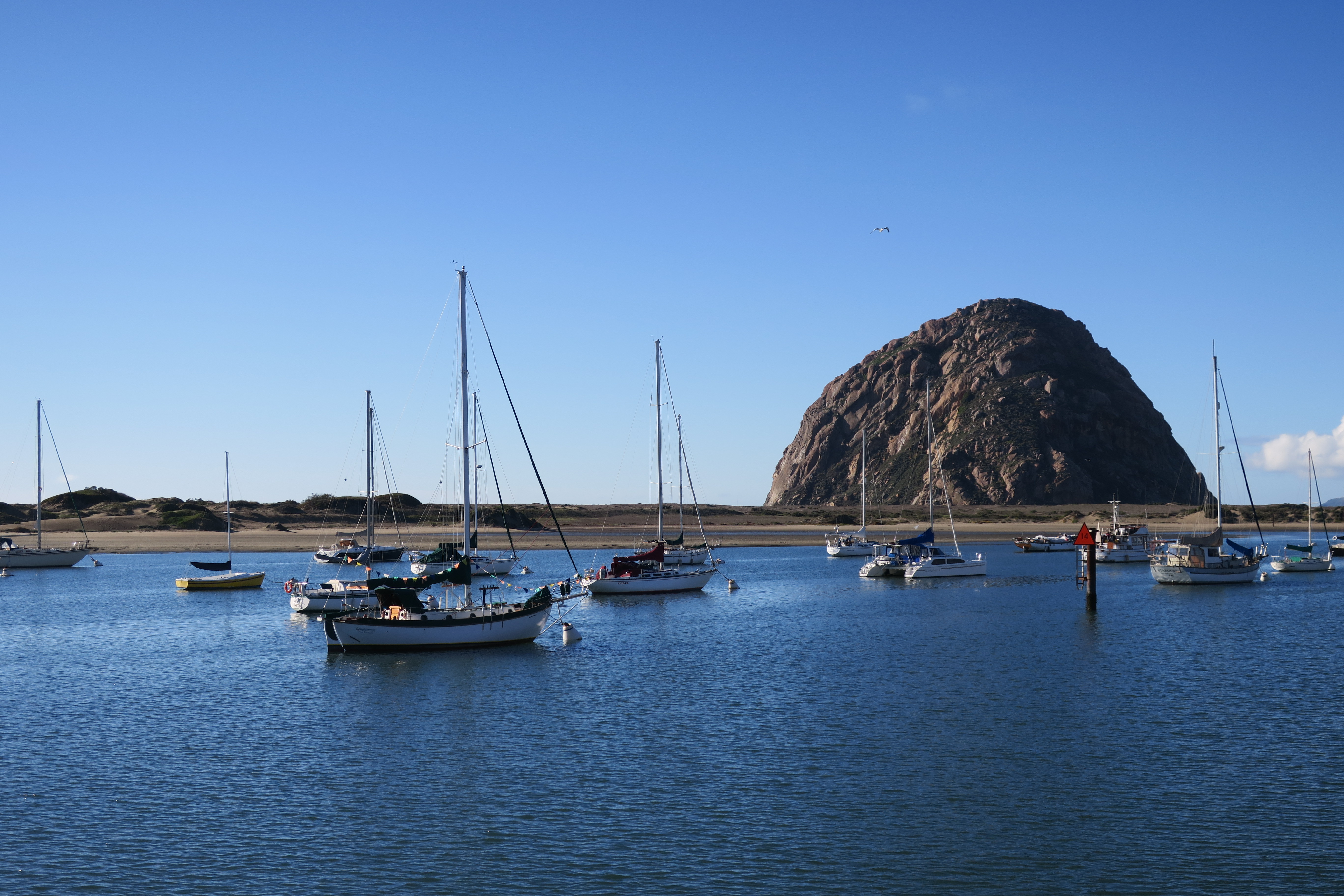 My 2019 road trip up and down the Pacific Coast Highway, started at LA then on to Anaheim the first stop. Here as a guest of Bose I attended the NAMM Show my first ever visit. The biggest music industry event with everything you could think of and more connected with making and playing music. Needless to say I came away from there with my wallet a lot lighter.
My next stop was San Pedro and the LA  yacht club. I had been invited to play and take part in their opening day regatta on board the ZAPATA ll. What an amazing experience with lovely people. Then it was onto Santa Barbara with a horseback ride into the mountains with views to die for and after 4 hours in the saddle even the bits I didn't know I had hurt thank goodness for the  jacuzzi. The next stop was Morro Bay a sleepy little town not unlike Teignmouth with it ness like rock taking pride of place at the end of the bay with its natural harbour.  A great place to watch the sea otters with their young. While here I got to meet the Goddess of Wine and play a few tunes in the Wine Cellar. Another must while here was a visit to Hearst Castle and the Elephant Seal colony. 
'Now it was a race against time to get through on Highway I before it closed due to the  severe weather coming in. We made it through with an hour to spare. Next stop Carmel a stunning town like taking a step back to 50s America, then onto Monterey. Here at Canery Row we got to eat at a beautiful restaurant on the pier. The weather now bad with rainstorms, it was onto Halfmoon Bay. Here we walked along the coast to Princeton where I  discovered their  Version of a bloody Mary needless to say I went back for a second to warm me up ready for the walk through the rain back to Halfmoon Bay. Then it was back down the Highway 1 this time to Santa Cruz a  tired town in need of a makeover. The first time we came across a high concentration of homeless people. Then on to Pissmo Bay another of those little towns that you need to stop off and see. We then made our way back onto the Pacific Coast Highway and onto Malibu where we saw the  devastation of the wild fires that hit a few months before. We pasted the burnt out ruins of what was to be our next stop in Malibu. From here we went onto Santa Monica to meet up with Suzi and Philip at Ye Olde Kings Head for a traditional English Sunday Lunch and a good old natter. Then it was on to San Diego to catch up with my fellow axe man Gary. Another place to return to in the future as we only scratched the surface of this town. Using the local busses with a one day pass we hopped on and off visiting as many of the site as we could. Here we found a city filled with the homeless in the Gaslight district. Our final stop was Palm Springs to meet up with my dear Auntie Maggie. More of my adventures in the next blog.