Lanzarote lockdown day 39
Lanzarote lockdown day 39
Posted on 22/04/2020
---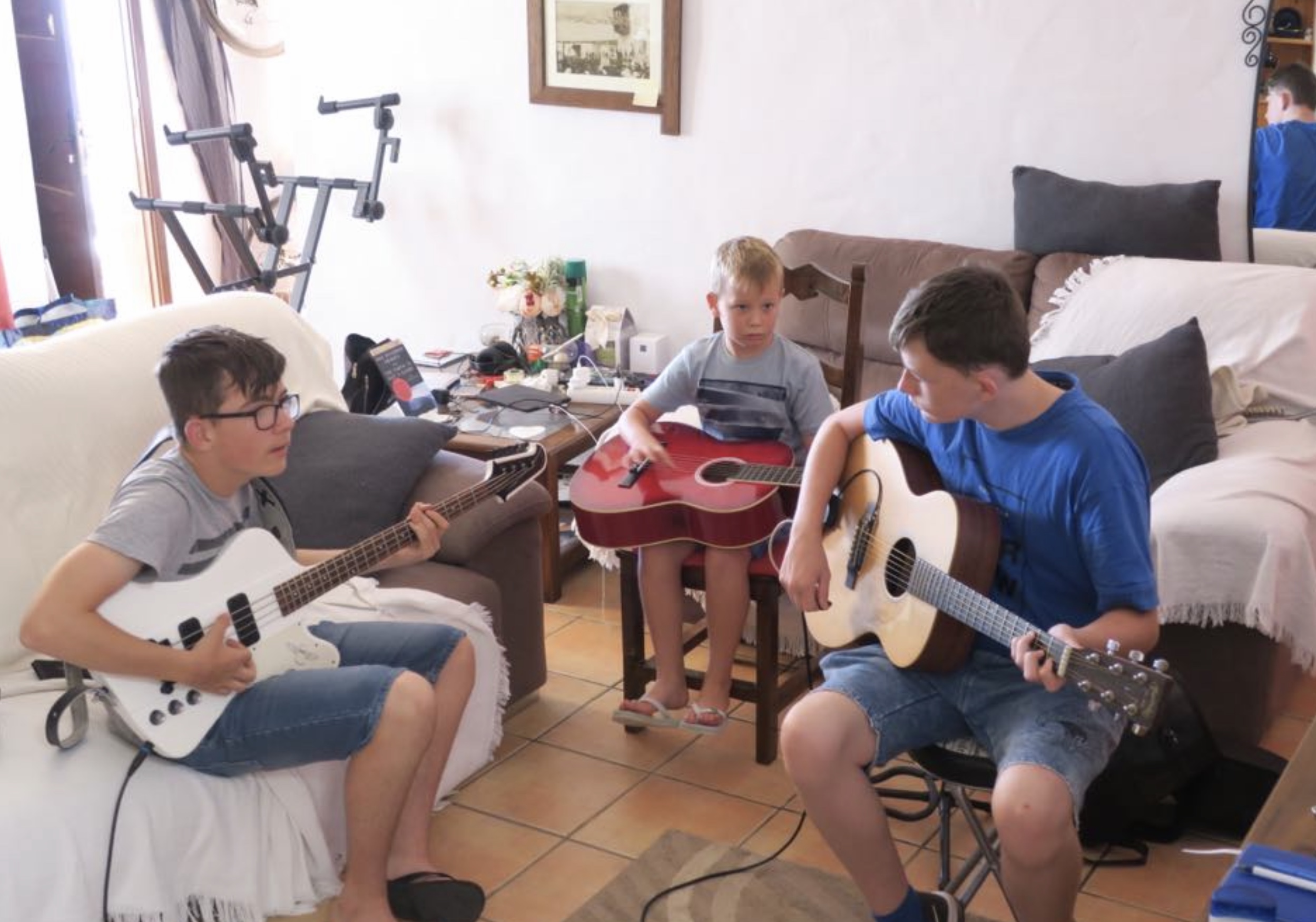 Thank you to all the medical staff around the world also all the care home staff who are doing a brilliant job in theses trying times. 
Today it's been a bit of a slow start here. Yesterday was a bit manic trying to get the video sorted to go with the lockdown song by myself and good friend Gary Jones. I think my poor lovely lady has a few more gray hairs this morning. So far we have had a great response about it with lots of shares and lovely comments. 
The Spanish government had just extended the lockdown till the 9th May. At lest though children up to the age of 14 will be finally be aloud outside. I'm not sure how families here have managed to keep their children entertained after all their school work has been done for the day. 
Our good friend Kristine of Lanzadance has come up with lots of fun ideas of things to do with the kids in her dance family. The picture was of a virtual guitar lesson I gave the boys.