Lanzarote lockdown day 28
Lanzarote lockdown day 28
Posted on 11/04/2020
---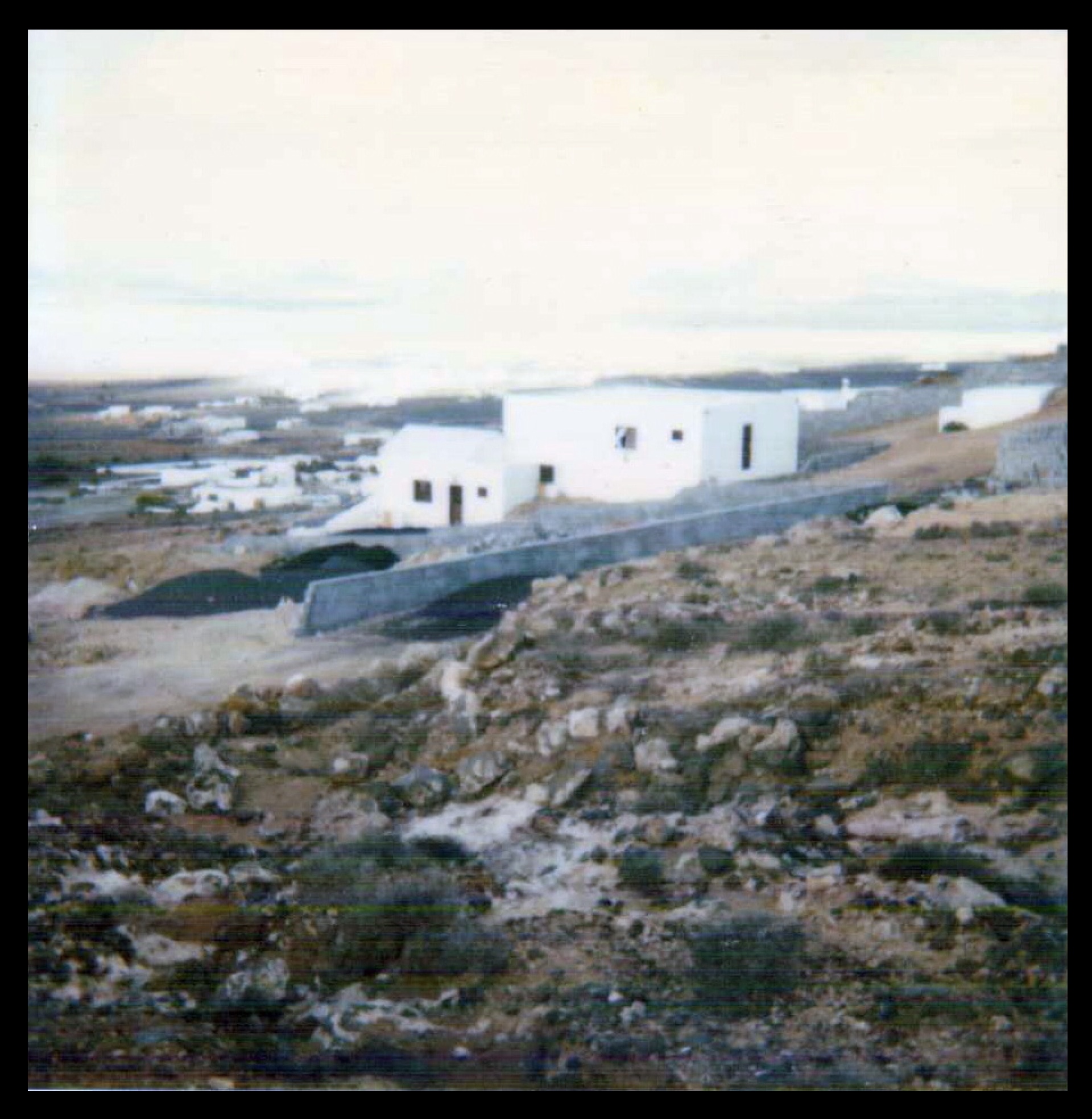 Thank you once again to all the medical staff around the world helping to care for the sick during this time. 
We had a few technical issues yesterday with the internet so I wasn't able to put on a blog.
Today I thought I would carry on with telling you a bit more about my dad and our time here on Lanzarote. Dad brought a plot of land in a place called Nazaret close to what used to be the Capital of Lanzarote called Teguise. He had brought the plot in the late 70s and then spent a few years waiting for permission to build a villa on it. Things in Lanzarote take time, but dad didn't have the patience to wait so he brought another Villa in Nazaret and kept the plot of land as an investment. It was in the early 80s when we started to have our first holidays here in his villa. My children spent most of their early years having their holiday at Grandad George's Villa where they learnt to swim and have a healthy respect for the sun. They loved their time on the island and spending it with Grandad George. The Lanzarote my dad first fell in love with was a quite and tranquil place.
Costa Teguise from what I can remember only had The Salinas hotel and Pueblo Marinero was designed by Caser Manrique and built in 1992. It must of been one of the last things he had had a hand in befor his untimely death. His vision was to have a bandstand surrounded by little bars and restaurants. The only thing missing now from that vision is the music. In Puerto Del Carmen the main strip had not been developed you only had the Old Town and Centro commercial which had a few bars. Playa Blanca was just a fishing village with a port for the ferris. Lanzarote has changed so much from the island my dad first came too. Now with this lockdown it has become once again the quite and tranquil place he moved too.