Lanzarote lockdown day 22
Lanzarote lockdown day 22
Posted on 05/04/2020
---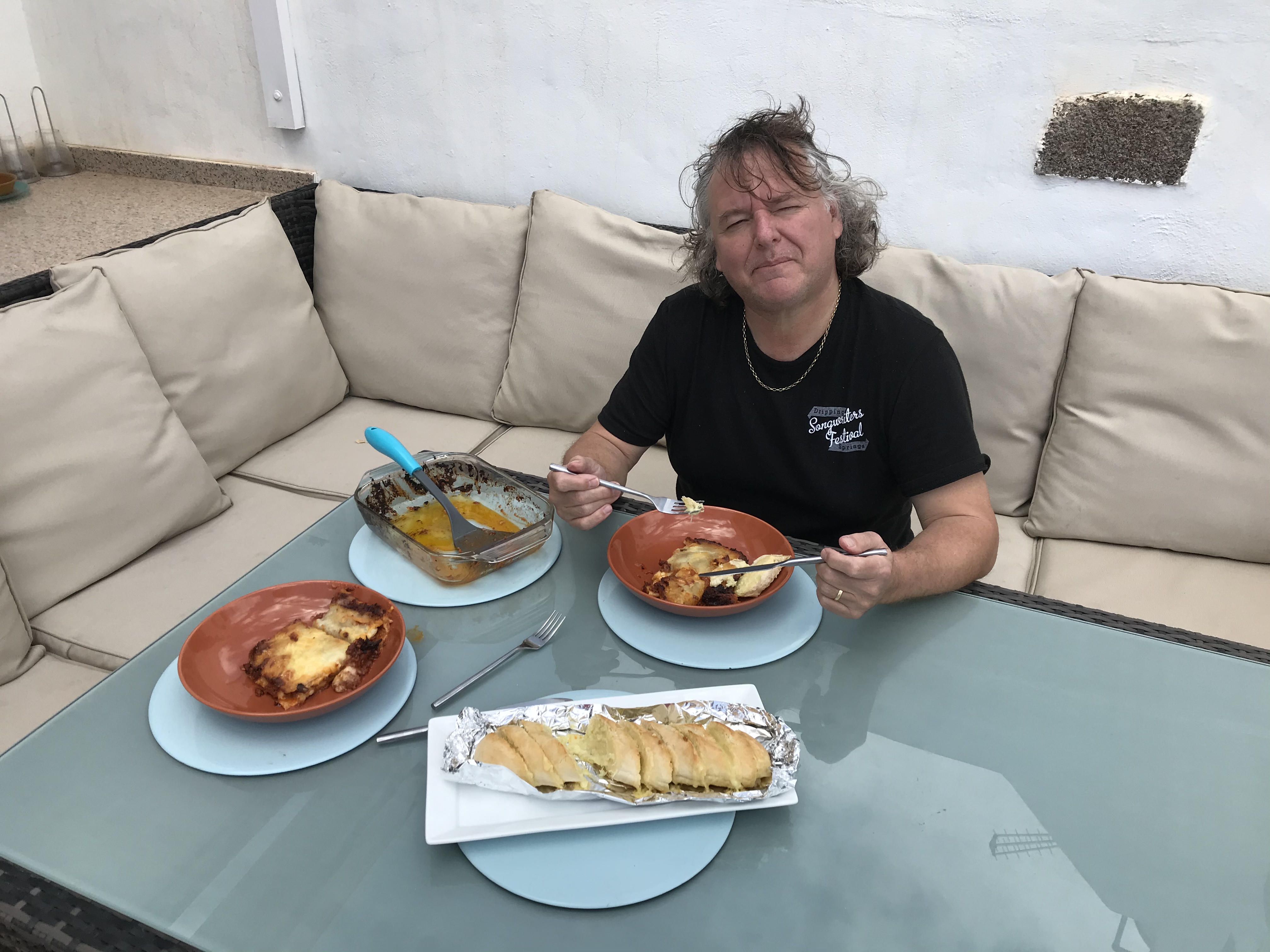 Thank you to all the support staff all those unsung hero's that help to keep the NHS going along side those on the frontline. 
We woke up to a lovely sunny Sunday morning. So we started off with lots of rehearsal for tonight as once again you have given me some new challenging songs to learn in a day. I'm loving the challenge even if one or two might have to wait for another day before they get there airing. 
It was lunch on the patio today not the normal Sunday roast, but a homemade lasagna and garlic bread. I'm afraid it was then time for an afternoon siesta. So with a renewed vigour it was back to the guitar to once again go over the requests for tonight. Don't stop sending them in even If don't play them this time. The next time I'm on I will get round to them it's only that I want it to be as perfect as I can for you.