Dipping Springs
Posted on 19/02/2020
---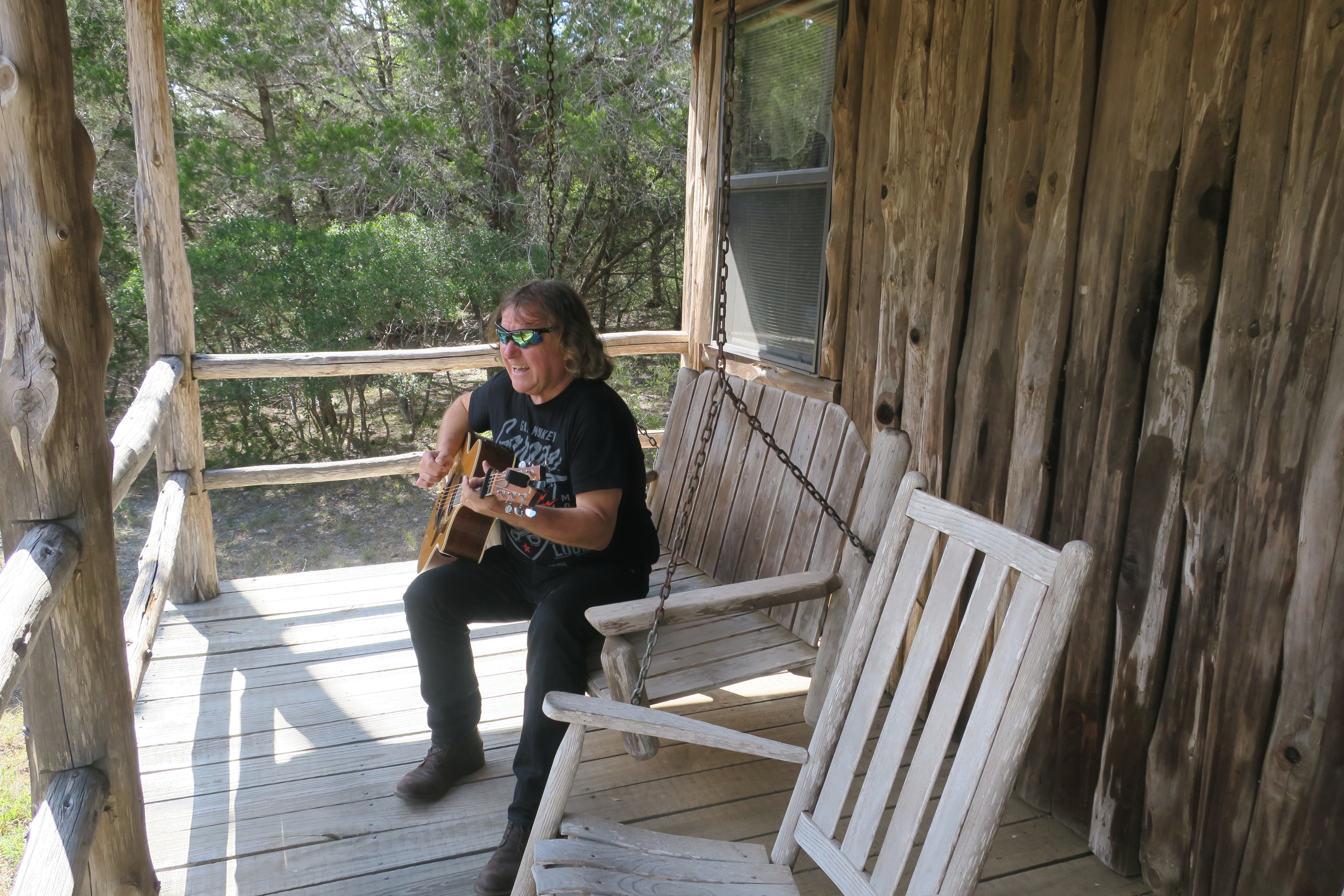 Yes I know it's late, but due to some health issues things got put on hold. 
Our weekend in Dipping Springs was met with some amazing people and talented songwriters. This old man was totally blown away by the warmth and the talent of the new friends we made during our stay. I came home inspired to start on a new album and tryout new techniques with both my writing and playing. We were both blown away with the hospitality and the appreciation of each other's music and individual styles. I'm sure amongst these people there will be a rising star or two. 
Our first evening at the VIP event we were made to feel welcome and part of a very special family. The relaxed atmosphere of the event made two out of towners feel right at home. There was a good mix of newcomers and seasoned professionals all getting to know each other and where they came from. Our every need was provided for then we got to play one song to our fellow songwriters and invited guests.
The first full day was met with some apprehension would my style of music go down well with both the audiences and fellow songwriters. I needn't have worried the audiences were respectful of all the songwriters who appeared and I was greatly encouraged by words of support from my fellow songwriters. The day went really quickly and each setting was well attended. 
Our second day was just as inspiring each session I was with different songwriters at each venue and it was great to get positive feedback from both the audiences and songwriters. 
The weekend came to a close far too soon, a close friend who was working nearby came over to spend his day off with us. We finished our night at Salt Lick BBQ eating the biggest ribs I have ever seen. Our last day was spent wondering around Wimberley and taking sometime to remember my beautiful daughter Clare who had died exactly one year before. 
I know it's taken me a long time to write this, but I would like to thank all the friends I made over the weekend for making it such a memorable time.